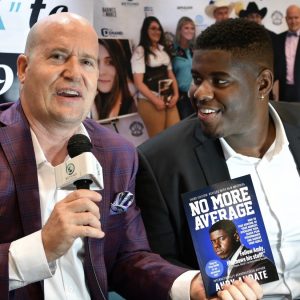 We help authors and speakers sell more books so they can charge more for speaking and consulting.
As seen on Fox news Michael has been called a Book Launch Expert™ by Brian Tracy and his clients have been seen on Fox News, CNN, Dr. Phil, Fox Business, Inc 500, Garnered 2 Movie Deals, Dallas Morning News, San Francisco Chronicle, Houston Chronicle and many more.
Our Authors headline doing:
Keynotes
Workshops
Facilitate Master-Minds
Webinars
Hosting Their Own Events and Speaking in
Churches & Conferences
Corporate Audiences
Entrepreneurial Circles
Direct Sales Companies
Start-Up Companies
CEO Retreats
Global Event Speaking
We focus on getting our clients speaking more because our Authors who Speak Sell More Books!

Book Michael to speak or get one of our Beyond Publishing Authors to speak at your next event.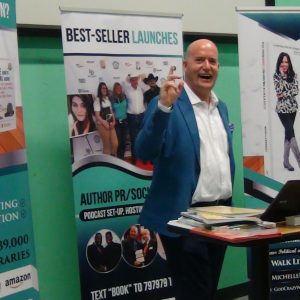 Speaking from stage, speaking on Podcasts, speaking in the news. Speaking did not come natural for me, in fact, I stuttered as a child. It took speech therapy and imagination modality for me to overcome my social introversion. But once I overcame; I overcame in a big way. The applause my 7th grade English class gave me at age 12 for delivering an A+ demonstrative speech on weather forecasting was enough to confirm I'd found my calling and just 4 years later I'd begin to get paid for speaking professionally.
Influencer Radio Podcast Launches 2019 Michelle Moore Winder 3rd Degree Black Belt is 1st Guest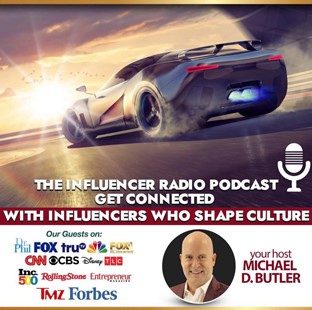 In the first ever Influencer Radio Podcast, Host Michael D. Butler interviews Michelle Moore Winder.
Michelle Winder is recognized as a world self defense expert, speaker and consultant, having trained more than 6,000 people in 5 countries.
Michelle is a bestselling author of 3 books, 3rd Degree Black Belt, and Certified World Martial Arts Instructor. Her ability to connect with people opened her eyes to a hidden world of pain she was determined to relieve. Her life experiences, including being raised from the dead, provide a wealth of wisdom for her dynamic, informative, speaking topics.  While working with victims for over 20 years, she's shown people how to forget the past and step into a life of passion and purpose.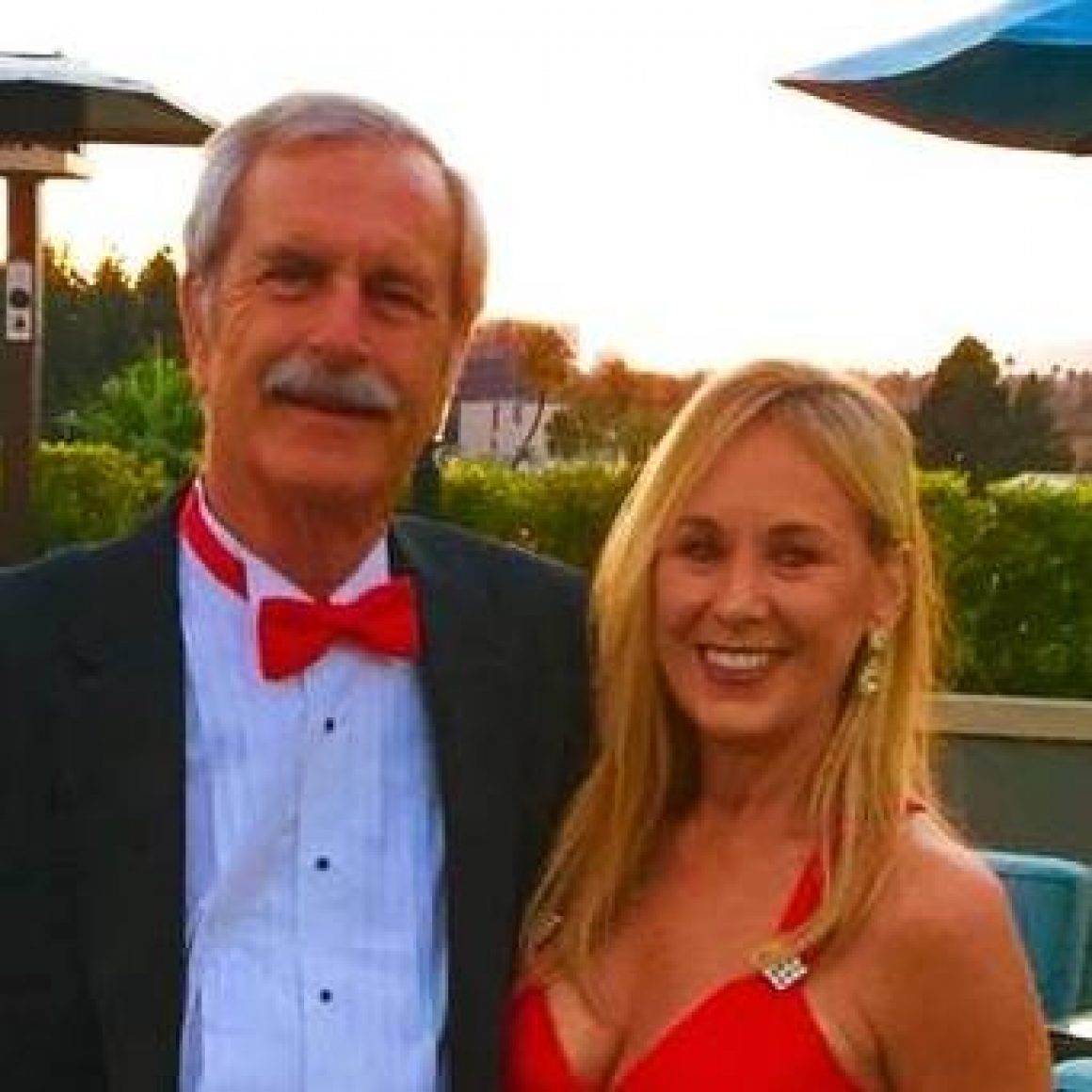 Michelle is the Founder and CEO of Rock YOUR Red Carpet and has trained more than 6,000 speakers, authors, coaches and media personalities how to find, follow and fund their passion. She shows them how to position themselves as an expert and succeed as influencers in today's society. Her passion is to see people live the life they were designed to live rather than watch others live theirs.
Her nonprofit charity, Safe Haven Rescue, helps foster children, victims of DV & human trafficking, and Military Vets.
Michelle is a popular media guest, who's been featured on SAN DIEGO 6, KUSI & FOX TV and KPRZ RADIO as well as in INFLUENTIAL PEOPLE MAGAZINE, SAN DIEGO VOYAGER MAGAZINE, SAN DIEGO UNION TRIBUNE, VOYAGE LA MAGAZINE, GOOD NEWS NEWSPAPER and multiple podcasts around the world.
Michelle has worked with countless celebrities, athletes and CEOs. She serves with her husband as Director of Hollywood Prayer Network in San Diego & LA County. She has served in multiple ministries as a worship leader and teacher of Biblical Principles.
Michelle has served the County of San Diego as a first responder for SART & DVRT; Sexual Assault and Domestic Violence Response Teams.
A former victim of multiple predators, Michelle's message is dynamic, authentic, inspiring and redemptive. Michelle lives in Carlsbad, California with her husband Bill. They have 2 grown, married children and a new grandson. They spend a lot of time at their horse ranch in Kentucky as well as traveling to new exciting places, ministering to people everywhere they go.